Description
Recouleur® Dietary Supplement is a patented daily oral dietary supplement pill. Here are some user success stories and testimonials
Our exclusive vitamin blend includes B12, folic acid, plus other B vitamins for vitiligo, copper, magnesium, and other minerals – all known to be deficient in vitiligo sufferers. One convenient daily pill supplies these crucial vitamins.
Serving size: 1 tablet
Servings per container: 6 month supply
Amount per container: 180 tablets
Price per unit: $.55 per tablet
Formulated for ages 14 – adults
Made in the USA in a cGMP certified facility
Vegetarian
Directions: Take one tablet daily with a meal. Or, as directed by a physician.
| | |
| --- | --- |
| Recouleur® Dietary Supplement Features | Recouleur® Dietary Supplement Benefits |
| Contains the vitamins lacking in some vitiligo sufferers | Fills in vitiligo vitamin deficiencies |
| One easy-to take daily tablet | Convenient to take the vitamins your vitiligo may need |
| Supports your body overall | Helps you get healthier |
| Created by a vitiligo sufferer | Understands a vitiligo sufferers needs |
| Patented | Proprietary patented blend exclusively for you |
| Blends the correct amounts of strategic nutrients | Takes the guess work out of dosing |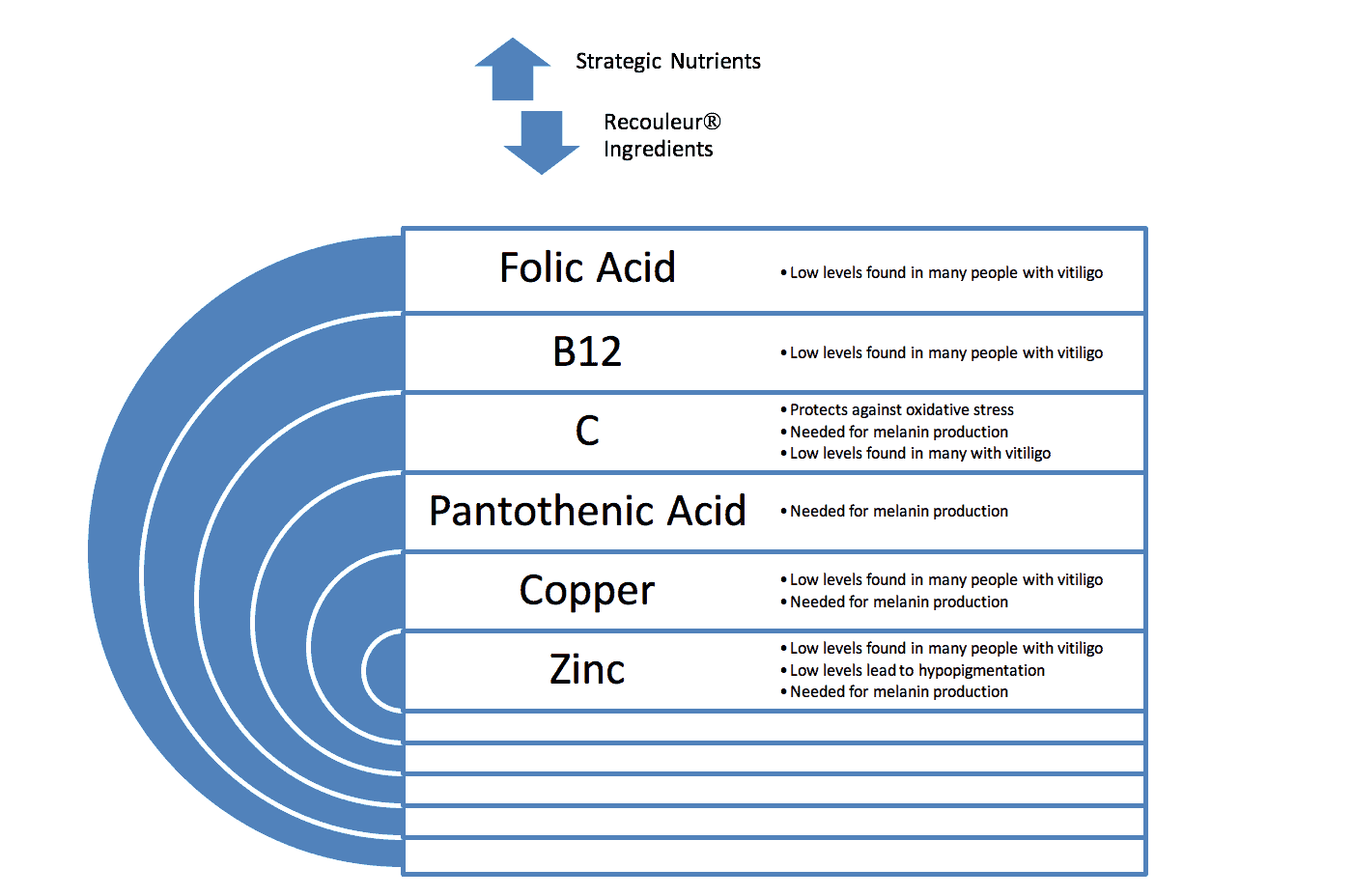 Vitamins for vitiligo can be the start of something good!